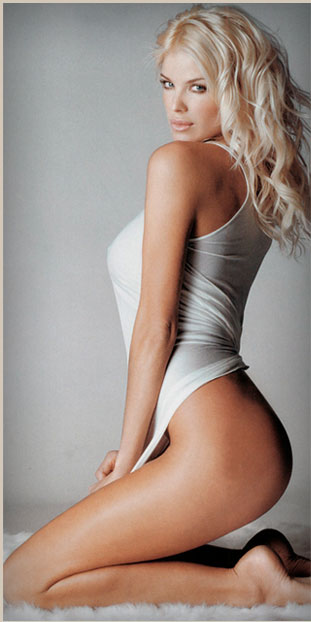 Victoria Silvstedt ressort les bikinis sexy | Non Stop People: Click Here
Vic's newest song: Saturday Night ->Click Here
Vic's new Cover in France's TV Magazine:
October 10, 2008
Vic in Cannes and then some: Click Here
Vic's new movie: Just for the Record - by black and blue films
Vic and Sweden: some of the hottest in latest news: Click Here
Vic Gets the creeps - more in Press:
Vic filming in London - read more in Press:
Vic on the runway in Sweden from PurePeople.com: Click Here
New Show on E! in the US: http://www.eonline.com/on/shows/victoria/index.jsp
*Premier April 2nd, 8pm E.T./P.T
Vic in envi-image: www.Envi-image.com
More Victoria with her show, The Perfect Life: http://au.eonline.com/on/au/shows/victoria/index.jsp?edition=au
Fabulous in France: La Roue de la Fortune
http://www.toutelatele.com/article.php3?id_article=13025
Ad:
http://www.youtube.com/watch?v=wDN2BpI1iGM
Cover:
October 10, 2008
September 19, 2008
My show, titled Victoria Silvstedt "the perfect life", for e! entertainment is coming out the end of October in Europe, Asia, and Australia.

June 3, 2008
Film Italy- "Estate al mare" director Carlo Vanzina
Currently shooting for E! entertainment channel for Europe -

Victoria Silvstedt The perfect life!

January 08, 2007
Filming in Italy: La routa della fortuna for Mediaset
Filming in France: La roue de la fortune
Matrimonio alle Bahamas
http://www.tgcom.mediaset.it/spettacolo/articoli/articolo387959.shtml
http://www.lastampa.it/multimedia/multimedia.asp?IDmsezione=12&IDalbum=6533&tipo=FOTOGALLERY
http://www.gossipnews.it/cinema/vedifoto.php?id=67e86fefb833c53106a7344f205d0ed0&num=16&numfoto=16
Filming in France
"Petites Vacances a Knock le Zout"
Hosting "top model" finals in Brussels
Tv commercial for "chateau d' aix" in France
Mandela in Monaco
Charity Ball in Mandela's name with Prince Albert,
Bono, Naomi Campbell and Morgan Freeman in
fight against crime, poverty, and AIDS.
Link
Filming:
"Matrimonio alle Bahamas" Directed by Claudio Risi
on location in Italy, Miami and the Bahamas.
Coming out at the end of November.

Airing in August & September
Hosting on French TV - TF1 "la roue de la fortune"
Also Appearing in "Stars en Vacances" - TF1
in Sweden:
Appearing in Swedish fashion campaign for "SISTERS"
TV commercial for"NORRLANDS GULD" beer